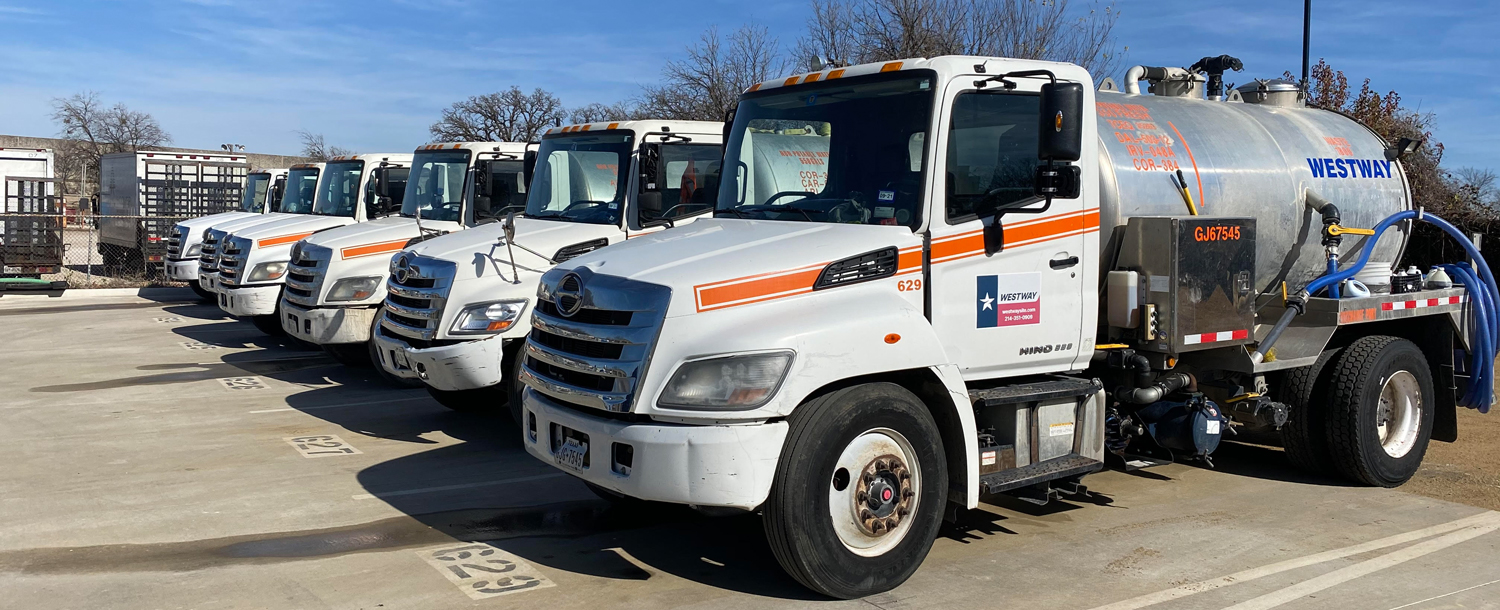 Our Company
Westway Site Services, formerly Moore Cans, is a Dallas based portable toilet and restroom rental company.  We are family owned and locally operated with all calls being answered in our Dallas office—there are no call centers to deal with—just friendly, real people.  The name "Westway" is derived from the principal's last name—West.  Our mission is to have service done the "West Way"—that is timely and excellent service in everything we do.   
The principals of Westway Site Services have over 50 years' experience in the portable toilet and construction industry. The hallmark of Westway Site Services, formerly Moore Cans is our unquestioned integrity.  We train our service drivers to meet rigorous service standards in terms of cleaning and servicing portable toilets and we offer committed customer care.  Taking care of our clients throughout the DFW metroplex is "Job 1".  
Westway Site Services, formerly Moore Cans core principles have stood the test of time—principles that are embedded in our company's mission and philosophy to ensure our continued success as well as ensuring the complete satisfaction of each and every customer,  These principles include: 1) offering complete transparency, at all times 2) providing high quality, immaculate portable restrooms without exception 3) providing timely and high quality cleaning and re-stocking services on our portable restrooms 4) remaining competitive with our price points 5) ensuring optimized efficiency with delivery and retrieval of all units 6) remaining 100% dedicated to our customers to generate 100% customer satisfaction—anything less is unacceptable.