PORTABLE TOILETS - PORTA POTTY RENTAL
OUTDOOR SPECIAL EVENT UNITS
We provide new, first class Special Event portable toilets for the entire spectrum of outdoor events including:
Sporting Events
Outdoor Festivals and Concerts
Wedding and Banquets
Ethnic Cookouts
Family Reunions
Block Parties
Our products include the following:
Luxury portable toilet with built in hand sanitizer dispenser
Flushing Units
Hand wash sinks
Hand sanitizer stands
ADA Special Event
Westway Site Services, formerly Moore Cans can handle any size event—it doesn't matter whether your guest list if 50 or fewer, or 500 or more, out team of professionals will help you determine what size or design of portable restroom might best suit your needs.  In the end we will cater to your specific requests—from discussing the number of units that would be ideal for you gathering, to setting up the facilities to hauling them away.  We realize everyone's budget is different which is why our varied models of portable bathrooms align with anyone's pocketbook—whether limited or lavish.  We have a vast and varied inventory of portable restroom facilities to discreetly blend in with any type of outdoor event—whether sophisticated or casual, large, or small, or public or private.  You can be assured that Westway Site Services special event units will be delivered spotlessly clean and completely sanitized.  As the cliché goes: 'It's all in the presentation', and that presentation involves perceived image and first impressions, which do matter.  Westway Site Services, formerly Moore Cans will do the work of delivering, setting up and hauling everything away; and you can enjoy receiving the compliments!
CONSTRUCTION RENTALS
We provide an array of portable toilet units to suit any construction job:
Construction Portable toilets
Standard portable toilet
Lift kit units
Half units
Standard portable toilet on trailer
ADA unit
Hand wash sinks
Hand sanitizer stands
Holding tanks
Fresh Water tanks
We offer construction units for jobsites with 1 unit or jobsites with 100 units or more.  Westway Site Services, formerly Moore Cans customers include homebuilders, small general contractors, large general contractors, roofing companies, utility contractors and many other companies involved in the construction industry.  Westway Site Services, formerly Moore Cans has a large fleet of both large and small service trucks that will accommodate the largest construction sites or the small alleys in the Park Cities.  Our standard program is once a week service on each unit, but we also offer multiple services per week if desired.  We try to tailor our service around your needs.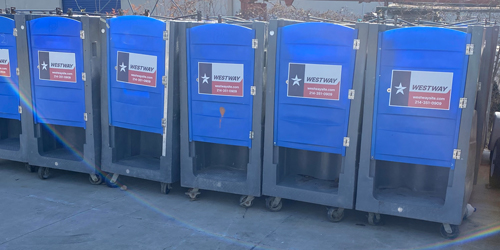 WHEELCHAIR ACCESSABLE UNITS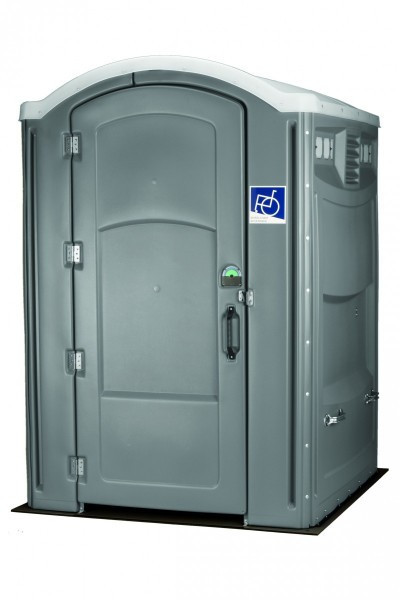 Wheelchair accessible ports potties from Westway Site Services are ADA-compliant and fully accessible for those needing special assistance. While meeting all federal standards for the Americans with Disabilities Act this unit also offers many special features above and beyond what is required.  Be sure to add at least one ADA compliant porta potty to your order.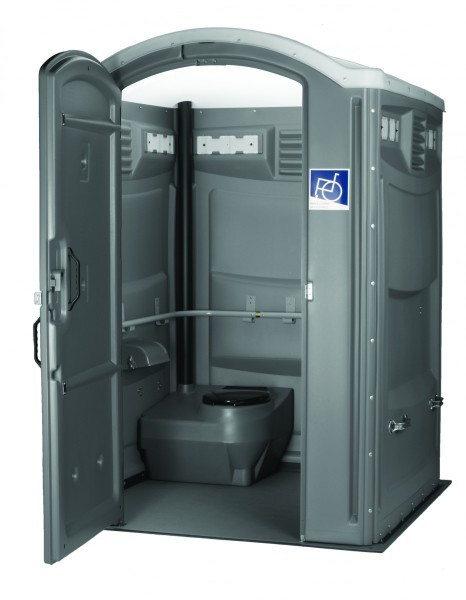 HAND WASHING STATION
Westway Site Services has foot controlled hand washing stations available to add to any rental order or to deliver as a stand alone rental request. We understand the need to wash your hands often during this COVID pandemic and we have the solution. Contact us today to schedule delivery of your portable hand washing station.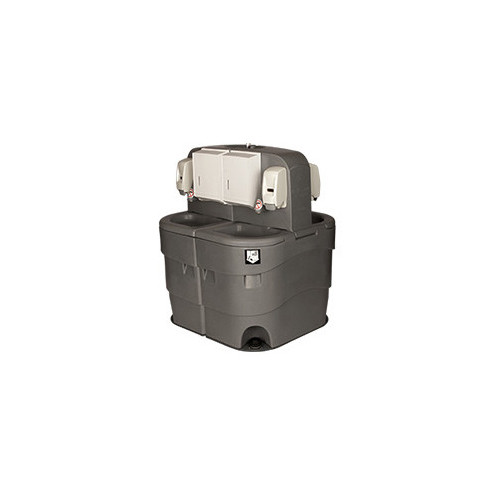 HAND SANITIZING STATION RENTALS
If your portable toilets do not include hand sanitizers, or even if they do, you should consider renting a hand sanitizing unit so everyone has ample access to keep their hands sanitized and free from harmful germs.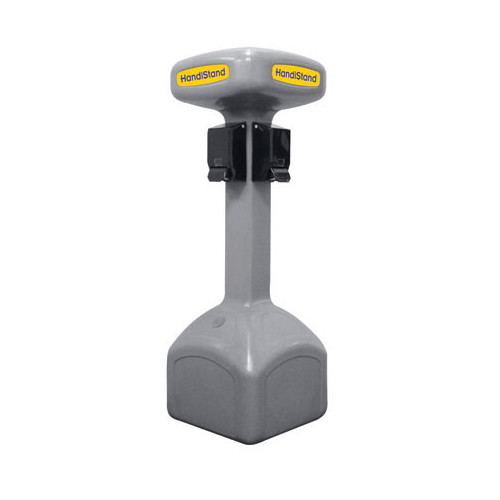 ADDITIONAL PHOTOS